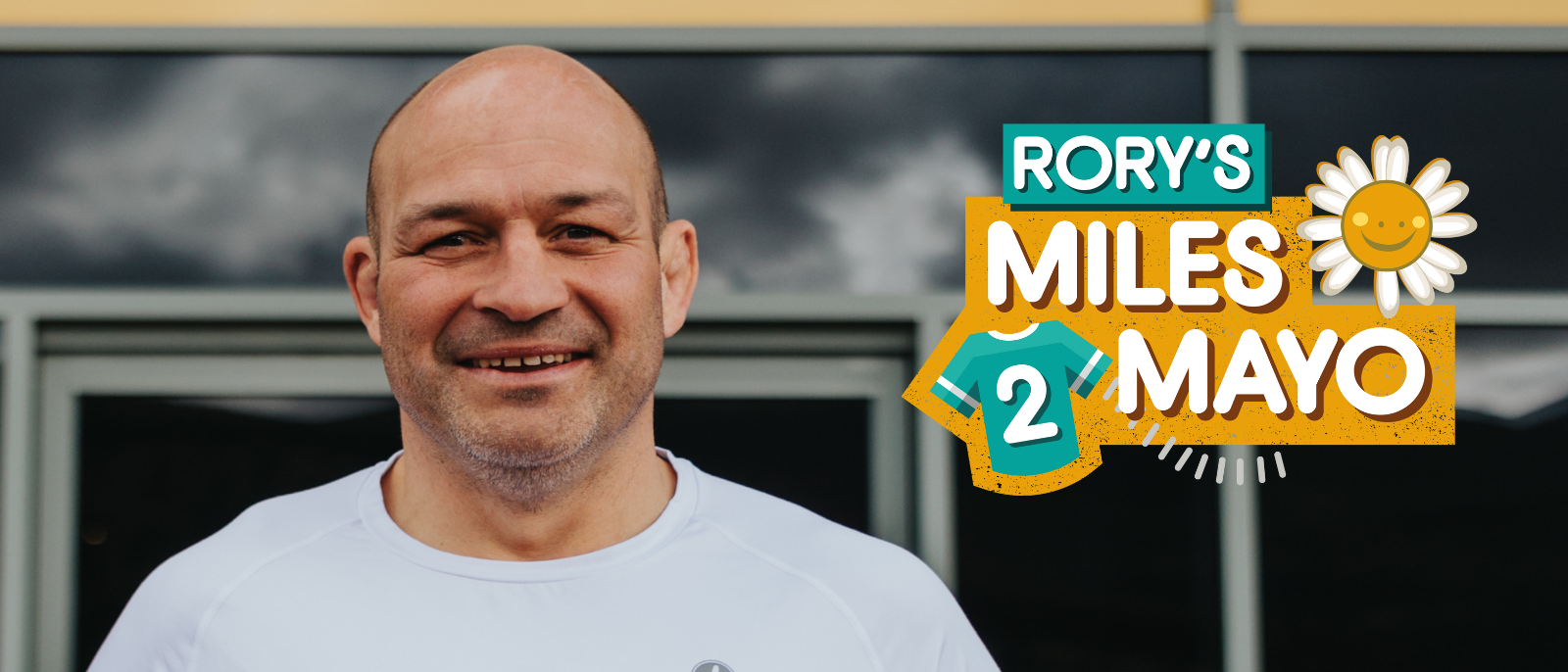 Business Development Director, ACT Trustee and rugby legend Rory Best is once again preparing for an epic walking challenge in support of Cancer Fund for Children.
In 2021, Rory walked 280km and raised over €1 million for the charity to help further expand their services across the island of Ireland to build a new Daisy Lodge, a therapeutic short break centre for children diagnosed with cancer and their families.
Ardonagh and Arachas are delighted to be supporting Rory on his even bigger challenge this year, where from 16–25 May he will walk over 300km from Dublin's Aviva Stadium to Cong in County Mayo to raise funds in support of children, young people and families affected by cancer.
Along the way, Rory will be joined on his walk by some of the families Cancer Fund for Children support, as well as former teammates, public figures, sponsors and supporters of the charity.
Speaking about the challenge, Rory told how a childhood cancer diagnosis can impact on the whole family.
"Hospital appointments, treatment and the pressures of navigating this experience can leave a family feeling disconnected and exhausted," he said.
"Short breaks at Daisy Lodge provide children with cancer a space to rest, time with their families and build connections with others their own age going through the same thing. They get to be treated like the stars they are and that's why I'm delighted to be doing my bit to help bring another therapeutic facility like this to Co. Mayo."
This year's walking route will take Rory and his entourage through counties Dublin, Kildare, Laois, Tipperary, Limerick, Clare, Galway and Mayo.
Alongside the joint sponsorship of the event, our Arachas colleagues will be there to cheer Rory on at the roadside and are also getting behind this challenge with their own fundraising.
Find out more about this challenge or donate to Rory's by visiting the website at www.rorysmiles2mayo.com  
Rory Best with Arachas' Dearbhail Brady, Chief of Staff, and David Jermyn, Director, at the Miles 2 Mayo launch event.
About Cancer Fund for Children
Every week, across the island of Ireland an average of 10 children and young people aged 0–24 years old will be diagnosed with cancer.
Cancer Fund for Children is there to help, guide and support families through their services including individual support, group support and therapeutic short breaks. Thorough this work Cancer Fund for Children helps to empower family members, so they feel better equipped to cope with the emotional impact of cancer.
Funds raised through the Rory's Miles 2 Mayo campaign will go towards the building of Daisy Lodge in Cong, Co. Mayo, a therapeutic short break centre for children impacted by cancer and their families.
This will be Cancer Fund for Children's second therapeutic centre, inspired by Daisy Lodge in Co. Down which has supported over 3,300 families from across the island of Ireland since it opened in 2014.
Phil Alexander, CEO of Cancer Fund for Children described how the charity understands the devastating impact a cancer diagnosis and its treatment can have on the whole family, and how beyond the essential medical care, what many families need are social and emotional support. 
"Our aim is to empower, connect and strengthen children, young people and their families so they feel better equipped to deal with the impact of cancer.
"Each year, we support over 1,500 children and young people and 500 families impacted by cancer with therapeutic short breaks at Daisy Lodge in Newcastle Co. Down, the inspiration for our second centre to be built in Cong. Once Daisy Lodge Mayo is operational, we will be able to support more than double the number of families each year."
Find out more on the Cancer Fund for Children website.
Latest Articles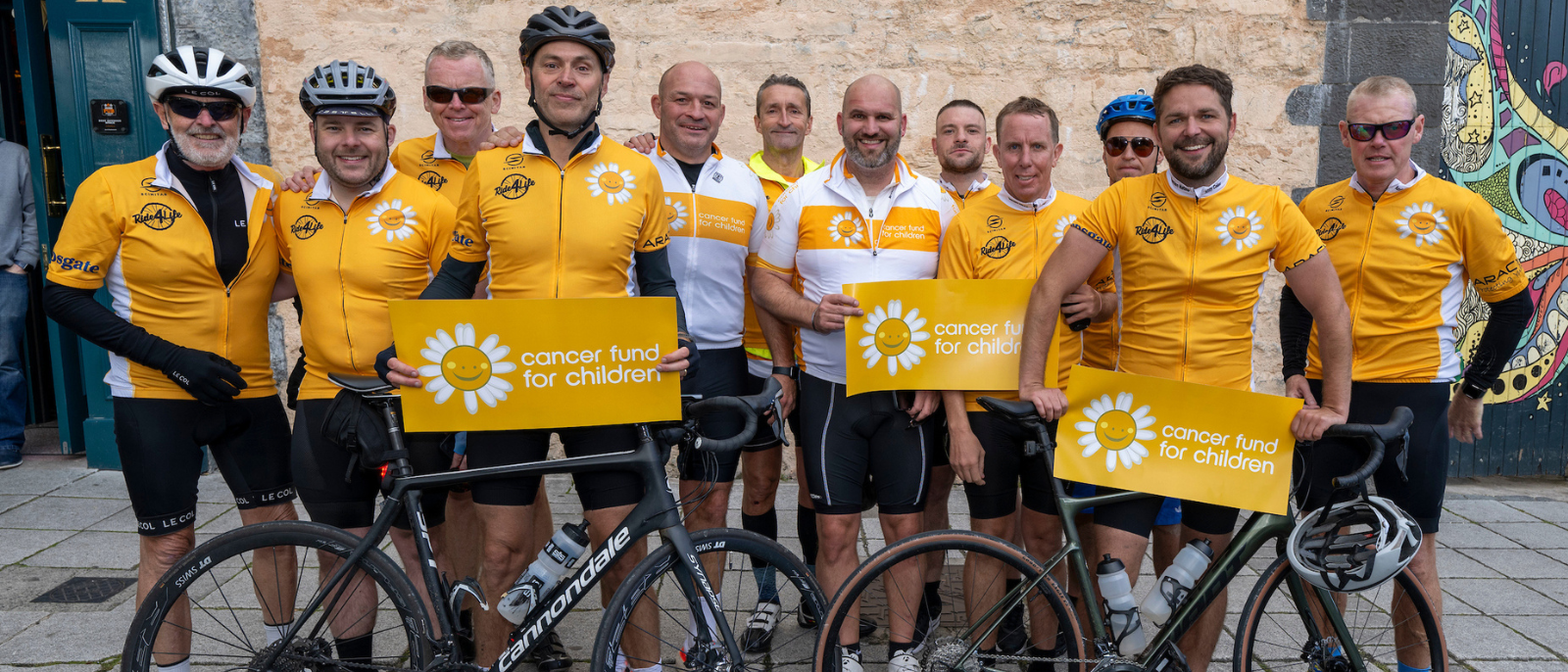 From Galway to Cong and back again! Ride4Life 2023 raises £20,000 on the Emerald Isle
On Friday 22 September, the Ride4Life team once again donned their Lycra and in the ride's seventh year, travelled to Ireland to complete a 133-mile route from Galway and along the Wild Atlantic Way in aid of Cancer Fund for Children.
26 September, 2023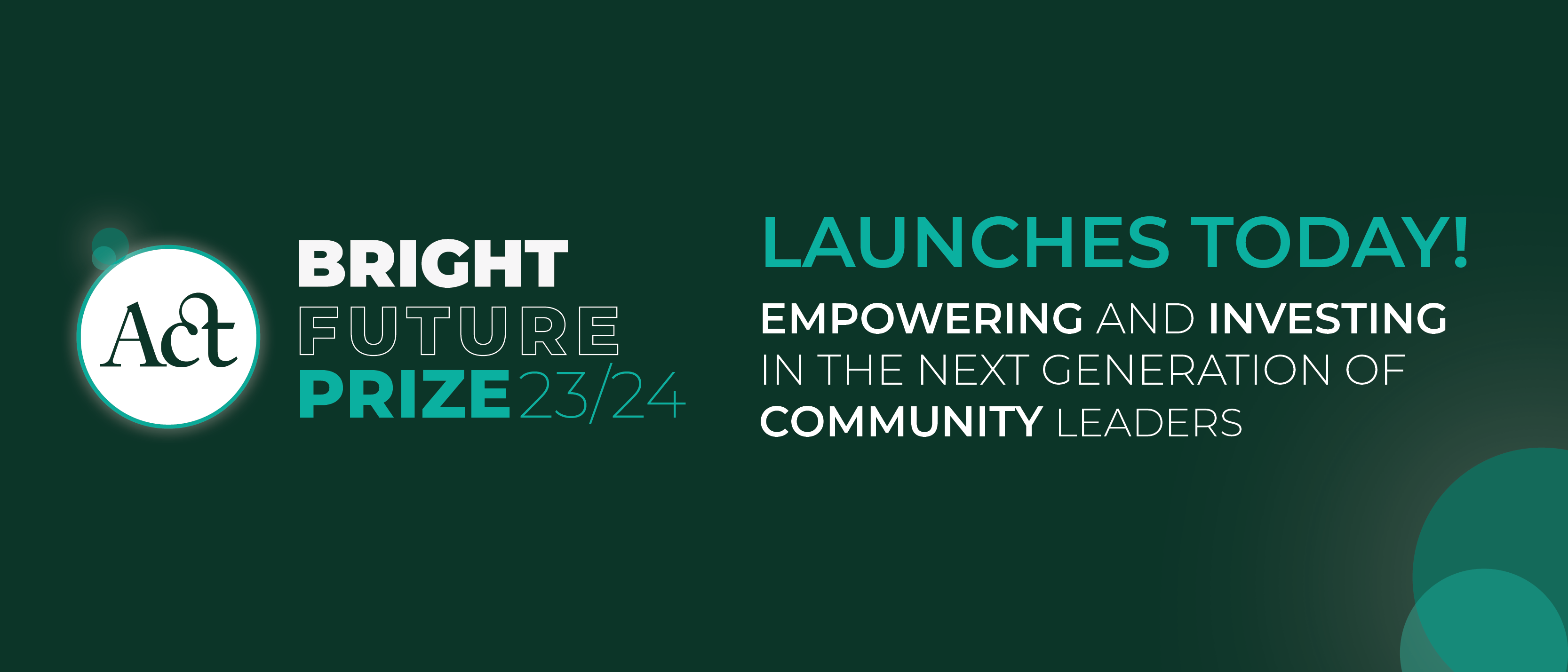 ACT's search for the next generation of community leaders begins
The ACT Bright Future Prize 23/24 is officially open for applications – searching the world for inspiring young people aged 13-19 with dreams to lead change in their communities and through the £40,000 prize fund, helping to turn them into a reality. Find out more about prize and how teens can enter their bright ideas.
18 September, 2023