Group News
Ardonagh shines a light on talent across the Group at Spotlight 2023
07 July, 2023 |Ardonagh Group | Awards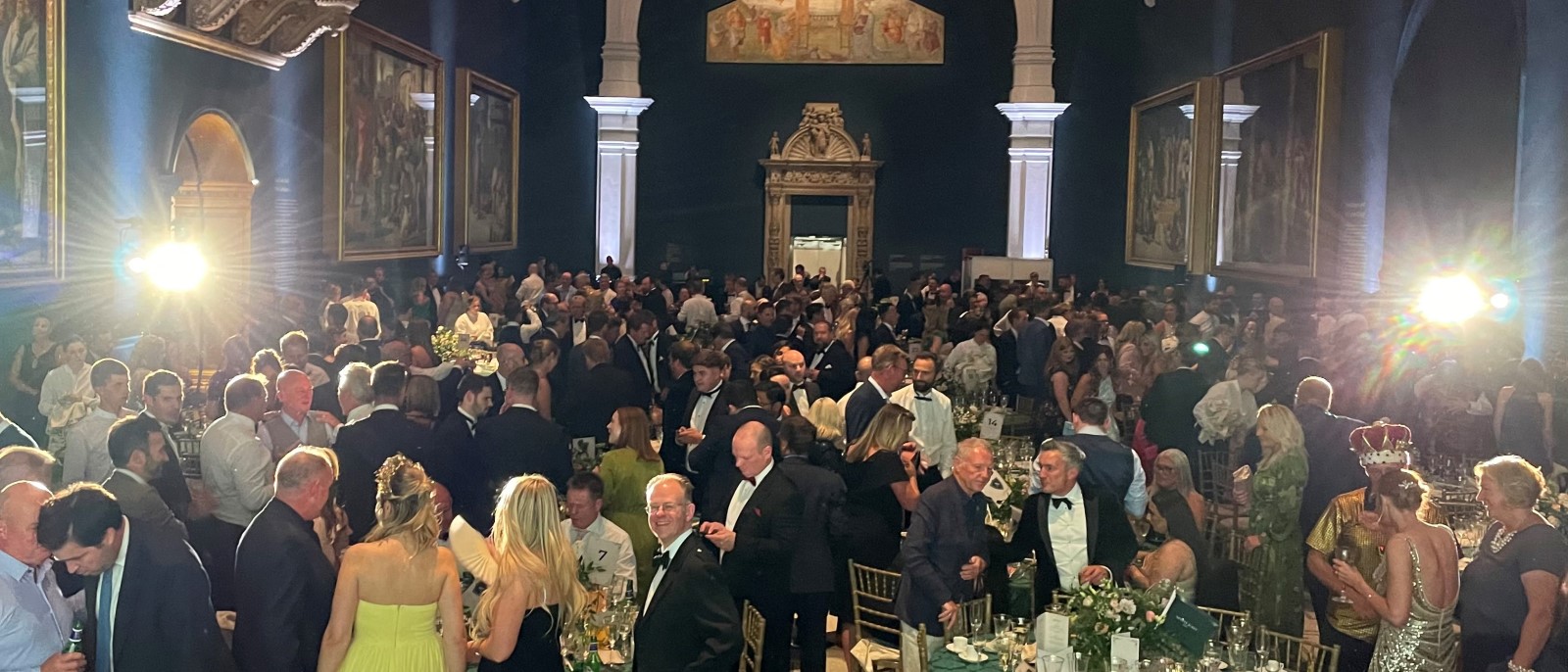 Last night, Ardonagh held its Spotlight Awards – its annual employee awards recognition event - at the Victoria and Albert Museum in London, bringing together more than 400 finalists and friends from across our global group to celebrate the fantastic achievements of talented colleagues.
From a record-breaking 1,136 high calibre nominations across our award categories, we selected 51 finalists of which 13 were crowned Spotlight winners on the night.
Meet Ardonagh's Spotlight awards winners for 2023 …
Collaboration and Innovation
Marketing Customer Communications at Atlanta 
The team behind Plain Numbers at Atlanta absolutely embodies our shared dedication to understanding the communities we work in to allow us to deliver an unmatched service. The Atlanta Marketing and Communications team worked closely with Plain Numbers on a campaign to simplify their communication of numbers and financial information for customers.
Client and Customer Champion
Amy Nicholson – Towergate Insurance Brokers
Amy is no stranger to looking after clients, having worked for Towergate in Dumfries for over 20 years. And it is this loyalty and dedication to her customers, teammates and the business, coupled with exceptional service that led to her winning the Client and Customer Champion award.  Her service, personal approach, work ethic and tireless dedication to her clients has been recognised by customers time and again.
Service Excellence
Hugh Kelly – Arachas
Hugh delivers top quality service every time, with uncompromising attention to detail and painstaking accuracy. Calm and humble, Hugh's role is very much in the background and his vast technical knowledge, strong personable skills and an ability to work under pressure with competing priorities on multiple projects, allows him to execute his role with speed and accuracy. A true unsung hero who successfully delivers service excellence every time.
Broker of the Year: Commercial and Retail Lines
Karen Smith – Towergate Health & Protection
Knowledgeable and confident, Karen encourages diversity and inclusion in clients' benefits programme, challenging decision makers to expand their cover offering to employees beyond just what is required but always remains flexible in her approach.  Working to her core values that are at the heart of everything she does, Karen demonstrates integrity, honesty and trustworthiness to her clients every single day.
Broker of the Year – Specialty and Wholesale Lines
Richard Turner – Bishopsgate
Richard's laid-back nature, despite pressurised conditions, means he has a unique ability to make everyone feel welcome; regularly offering support and training to younger colleagues. He is always prepared to roll his sleeves up and help out for the benefit of the wider team. His attention to detail and willingness to provide a solution is second to none and his reputation both in the London Market and with clients is unquestioned.
Best Newcomer
Harrison Blair –Towergate Health & Protection
Since joining Towergate Health & Protection, in October 2022, Harrison has already more than proved his worth showing incredible promise both as an adviser and a future leader – building quality relationships prompting numerous positive feedback from both colleagues and stakeholders alike.
Rising Star
Ruby Mills – IT, Ardonagh Specialty
Described by her colleagues as approachable, warm and engaging, with a great sense of humour, Ruby is driven by the wellbeing of the team. Ruby has had a massively positive impact on the team. A true Ardonagh Rising Star, Ruby is a key player in her business embodying the qualities, maturity and approach of a future leader. In her own words, she has learnt, that to be a good leader, you don't always have to be the loudest in the room.
Leader of the Year
Luciana Diviziis – MDS Group
Luciana joined the MDS business in 2021 as HR Director and quickly became a pivotal member of the leadership team. Dedicated, motivated and passionate about people development, Luciana is described by many as an inspirational leader who is not afraid to challenge the status quo, but always has the mental health and wellbeing of the people at her heart. The result is an employee base who feel included informed and motivated, with a much clearer picture of the overall strategic vision and the part they all play in it.
The Ardonagh Community Trust Award – given in memory of Andy Coles
Helen Williams – Geo Agriculture and Kamran Khan – Atlanta
Helen is always finding opportunities to raise money for charities or galvanising collections for food banks. Throughout the year she has planned and arranged MacMillian Coffee Mornings to help raise funds and has organised, implemented and supported the office Give Back week activities including an in-office charity cycle ride (to the North Pole!) and an escape room to raise money for My Shining Star, The Candlelighters and Rainbow Trust.
A passionate advocate of supporting people with mental health issues, Kamran is actively engaged in arranging charity football and cricket matches within the Atlanta community and has raised funds in memory of a colleague who sadly passed away, MIND and the Joshua Tree, to name a few. Dedicated to community causes and committed to making a difference, Kamran demonstrates true philanthropic spirit and gives back every single day.
Team of the Year
The Controllership Team – Ardonagh Group Finance
The Group Controllership team is part of Ardonagh's Group Finance function and includes three main teams of Group Technical Accounting, Group Tax and Group Financial Reporting (GFR), who jointly worked together on major projects across Ardonagh in 2022. The team members are described as highly responsive to colleagues, who are open to opportunities to improve and always with one eye on the future – their significant and valued contribution to Ardonagh's success should not be under played.
Congratulations to all our spotlight winners
We would like to congratulate all our winners, finalists and all their supporters who helped ensure Spotlight 2023 was another rip-roaring success.
Latest Articles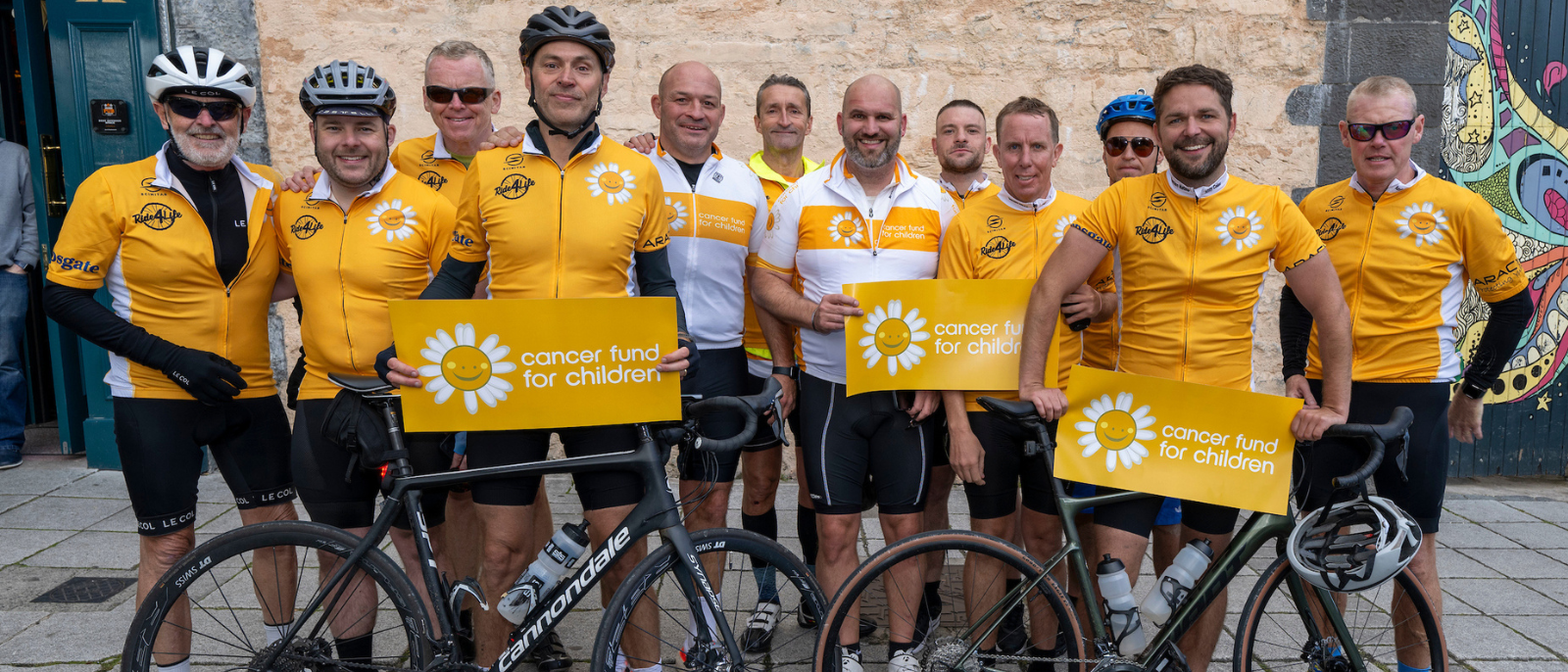 From Galway to Cong and back again! Ride4Life 2023 raises £20,000 on the Emerald Isle
On Friday 22 September, the Ride4Life team once again donned their Lycra and in the ride's seventh year, travelled to Ireland to complete a 133-mile route from Galway and along the Wild Atlantic Way in aid of Cancer Fund for Children.
26 September, 2023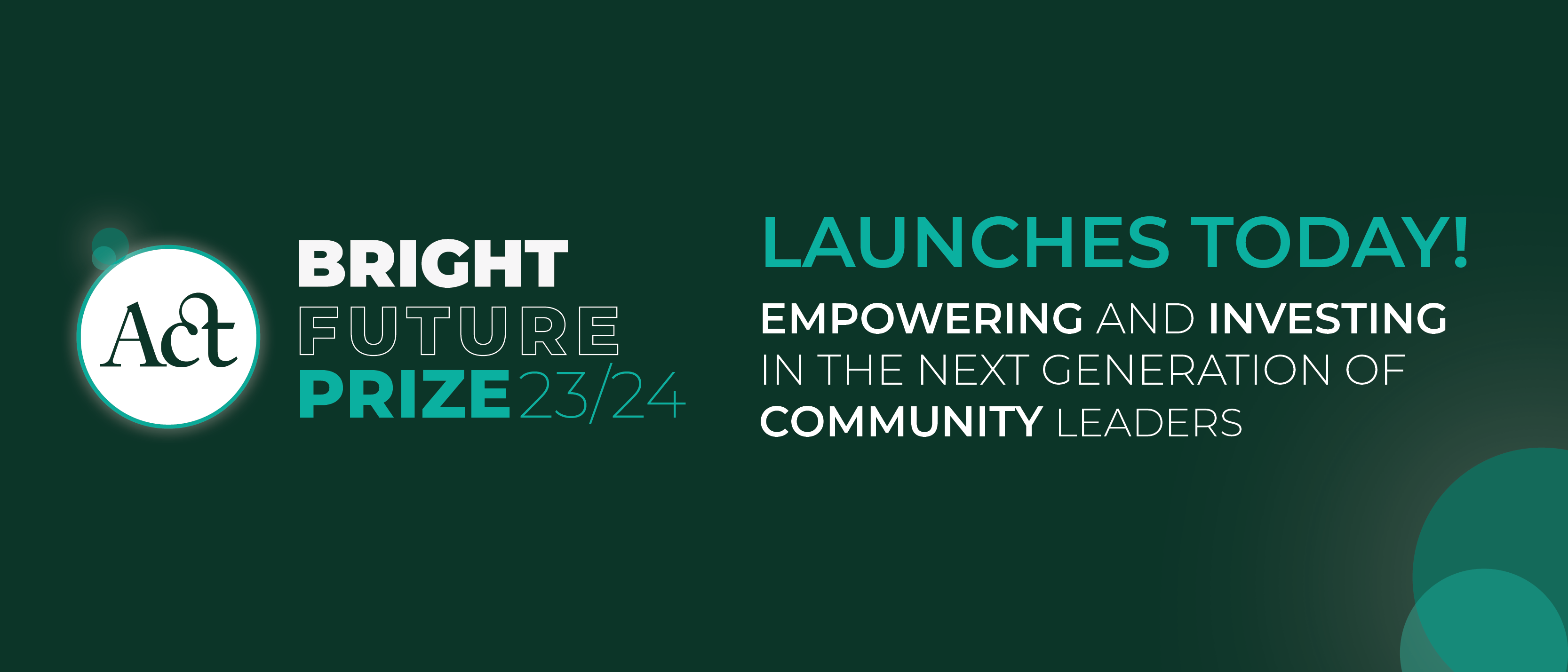 ACT's search for the next generation of community leaders begins
The ACT Bright Future Prize 23/24 is officially open for applications – searching the world for inspiring young people aged 13-19 with dreams to lead change in their communities and through the £40,000 prize fund, helping to turn them into a reality. Find out more about prize and how teens can enter their bright ideas.
18 September, 2023