Group News
Ardonagh Community Trust awards its final community grants for 2020
22 December, 2020 |Ardonagh Group | Ardonagh Community Trust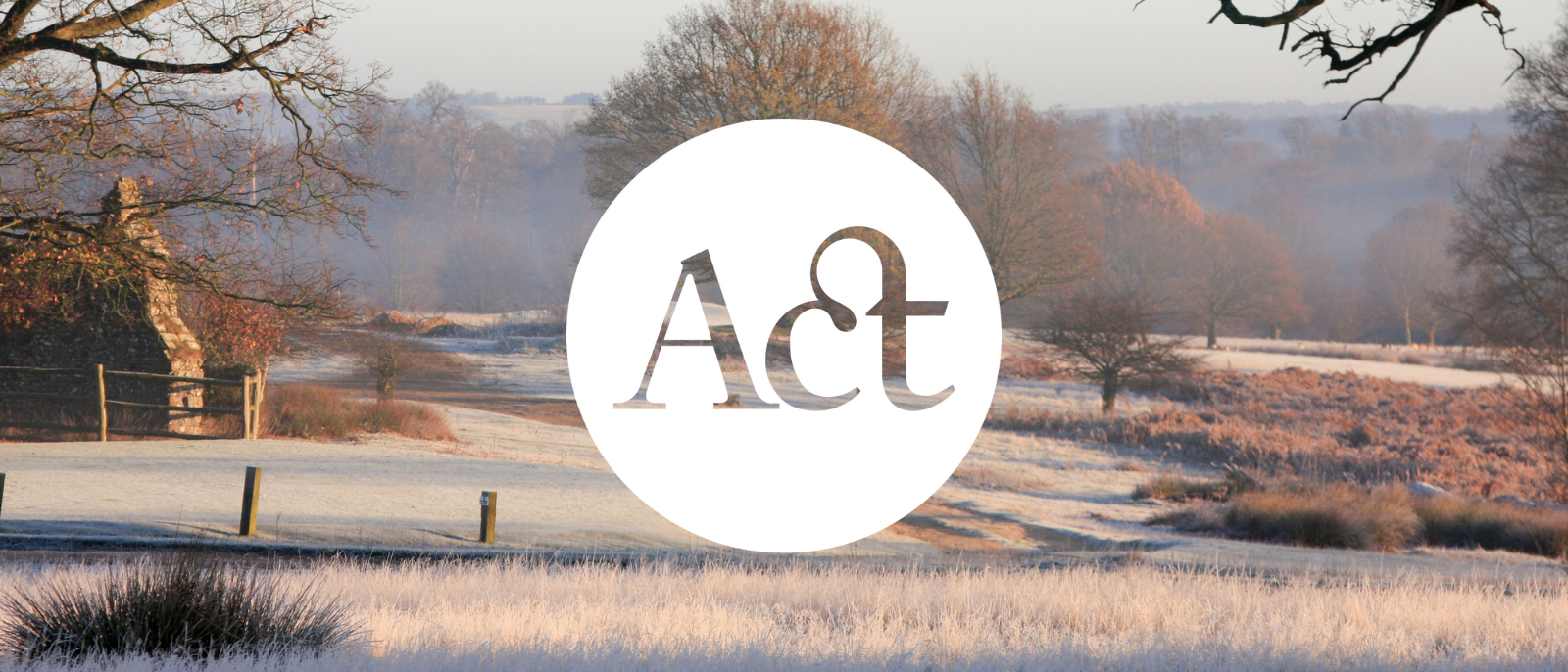 For the final round of community grants this year, the Trustees of Ardonagh Community Trust (ACT), the registered charity of The Ardonagh Group, approved eight projects with £34,507 of funding.
The mission of ACT is to help communities become better, brighter and stronger, and throughout this year, the focus  has been on awarding more funding to those impacted directly by Covid-19 - whether that be due a reduction in fundraising opportunities or an increase in demand for their services.
This quarter the majority of applications were to fund projects focused on mental health, making services more accessible to those within the communities who need their help.  
Find out more about the chosen causes put forward by the colleagues of Ardonagh below…
Emotional Wellbeing Group
Submitted by Adrian Wood from Ardonagh Facilities
​Emotional Wellbeing Group are a non-profit limited company led by trained and experienced relationship counsellors with a passion to support individuals and couples who may be experiencing relationship difficulties. As a close family friend of the team behind this cause Adrian knows how hard they work to ensure they are there to support those in need for as little cost as possible. The majority of support they offer is for free and covers all aspects of relationships from; changing life stages, family issues, communication problems, parenting support, separation or divorce and loss. With the impact of Covid-19 stretching past just the physical risk posed, many couples and families have struggled with lockdown, the added anxiety of dealing with a pandemic and a general shift in their way of life. Thanks to a grant of £4,350 from ACT, the team will be able to provide 300 sessions of counselling for couples and families who need support and through their early intervention can help people before issues escalate further.
Children North East
Submitted by Alison Hutcheson from Towergate Insurance Brokers
Children North East is the region's oldest children's charity that exists because growing up can be hard. They create life-changing differences for babies, children and young people in their families, schools and communities by offering support at those times when a little help can make a big difference for a child and its future. Ultimately, their mission is that all North East babies, children and young people grow up to be healthy and happy. Children and young people suffering the effects of poverty have seen significant negative change to their circumstances during the Coronavirus pandemic and across the North East thousands more children have been plunged into poverty with poorer health outcomes, massive learning loss, and increased mental health issues. Children North East have been working tirelessly to provide support to these most vulnerable children to ensure that they can cope through the pandemic. Alison understands the importance of the work they do, having worked for the charity before her role within Ardonagh so applied to help support them with their project to deliver 500 activity packs across the Christmas holidays. These packs include games, craft kits, books, pens and pencils and many other practical items, packed by volunteers and then distributed through schools based in the most deprived neighbourhoods in the region. The £5,000 will fund the full cost of the project.
Rossendale and Pendle Mountain Rescue Team
Submitted by Elisha Eddy from Swinton
The Rossendale and Pendle Mountain Rescue Team provide rescue and support not only to the local community but also to the East Lancashire Emergency Services, attending calls out that cover all sorts of terrain in the local area. As the 4th Emergency Service they assist the police and the Ambulance services in medical emergencies with the transportation of patients when they are inaccessible. With many more people venturing out into the countryside throughout the lockdowns, the need for this service is vital and the £4,500 grant from ACT will be used to pay for a stretcher and to equip the vehicle so it can carry a person in a medical emergency. This project was one that was sadly put on hold due to the pandemic however throughout all its challenges the team of 45 volunteers, of which Elisha is one as Treasurer, have remained on 24hr call-out – being there for those in need.
Teenage Helpline
Submitted by Joseph Halawin from Towergate Health & Protection
Teenage Helpline offers peer-to-peer mental health support for young adults in need, provided by a call-in service which is advertised on the Teenage Helpline website. Joseph is one of the volunteers at the charity who help provide this vital support to young people in need, be a listening ear and direct them to other services for more specialised and professional help. We all know the devastating impact that 2020 has had on people's mental health, however young adults are one of the largest groups who have felt the impact more dramatically and having someone they can relate to in order to help them through is vital. The project that Joseph applied for funding for is to upgrade their IT infrastructure, provide training to their volunteers and support marketing costs so that their services reach their target audience and encourage them to get in contact for help and support. Thanks to £5,000 from ACT the charity will be able to complete their project and be available for more people who need someone to talk to.
Directions for Men
Submitted by Gemma Wells from Atlanta
This charity provides peer support groups for men who are struggling with their mental health, feeling lonely or isolated, or just not feeling themselves, but they're not sure why. They provide a space for men to talk about their problems, hear from others who may have experienced something similar and support each other. These groups help them to open up, improve their mental wellbeing and reduce their risk of self-harm and suicide. Gemma nominated this cause as her friend Chris is the founder and over the last year has expanded the groups across the North West to be there for men who need someone to talk to. A grant of £3,500 will allow them to expand further and pay for training for up to 40 men to become facilitators and activity leaders, helping to further expand the network and significantly increase the availability of support to men who need it.
SEED Eating Disorder Support Service
Submitted by Angela Eastwood from Ardonagh Advisory
SEED was founded in 2000 in Hull, East Yorkshire with the aim to increase awareness of eating disorders and provide more support to those who are in need. This voluntary organisation is supported by people with first-hand experience of eating disorders and their work is focused on early intervention, prevention, and providing support to those suffering with a disorder or those caring for someone who is. Throughout 2020, the mental health of many has been impacted by the many challenges and this has seen a spike in eating disorders, which sadly have the highest mortality rate of any other mental illness with 20% dying from their condition or from suicide. Early intervention and peer-to-peer support is vital in helping those who are struggling, and the charity have launched a project to develop an app, making their services more accessible to those who need it. The £5,000 grant will help them create and launch the app in local schools and in the wider community.
Moodswings
Submitted by Jamie Keightley from Atlanta
 
Jamie applied on behalf of Moodswings, a charity close to his heart and doorstep who provide mental health support to with the overall aim of helping people 'living the best life they can with, or without, the symptoms of emotional distress'. They offer a free helpline and help individuals to have a better understanding of their symptoms, to train them to manage them and achieve the things they want in life regardless of their diagnosis. As a self-funded project, Covid-19 has had a huge impact on their ability to fundraise but also a huge spike in demand for their services, and they are taking 50% more calls each week. The £5,025 grant from ACT will help them to open an online service offering and widen their reach. Jamie and his apartment block raised over £1,000 in total for Moodswings during the first lockdown and this additional grant will further help them achieve the goals of the project and help people in need throughout what is set to be a challenging winter.
Droylsden Youth Centre
Submitted by Philip Horn from Swinton
Droylsden Youth Centre provides mainly football and boxing related activities for the local community and currently support over 50 football teams from U7's to U18's, plus provide a soccer school for young children and a girls' team. More than just a sports club, the centre caters to all within the community and has been committed to supporting grassroots sport for generations – and in 2016 won a Queen's Award for Voluntary Services – the highest possible award a voluntary group can receive in the UK and the equivalent to an MBE. As a centre, their funds are managed tightly to ensure that not only can they support the physical side of their work but that they can also run other services for those in the community, from Christmas Lunches for the elderly, to providing the use of their facilities to charities for free. To help ensure that funds are spent where needed most, a grant of £2,132 will cover the cost of equipment for their sporting arm, freeing up more resources for them to support those most in need in their community – at a time of year when it's needed more than ever.
Latest Articles
Ardonagh Community Trust announces its first Bright Future Prize winner
Ardonagh Community Trust, the registered charity of the Ardonagh Group, is delighted to reveal the first ever winner of the Bright Future Prize — a new £20,000 funding stream to help young people turn their innovative community-based projects into reality.
11 November, 2021
Meet the finalists of Ardonagh Community Trust's - Bright Future Prize
In April, Ardonagh Community Trust (ACT) launched its first Bright Future Prize – a new funding stream targeting teens with big dreams for their communities. This week, we announced the talented young finalists of the Bright Future Prize who are in with a chance to win £20,000 to make a difference to a cause they care about.
28 October, 2021