Group News
Ardonagh Community Trust approves £32,000 for seven projects in the Q2 round of community grants
23 June, 2021 |Ardonagh Group | Ardonagh Community Trust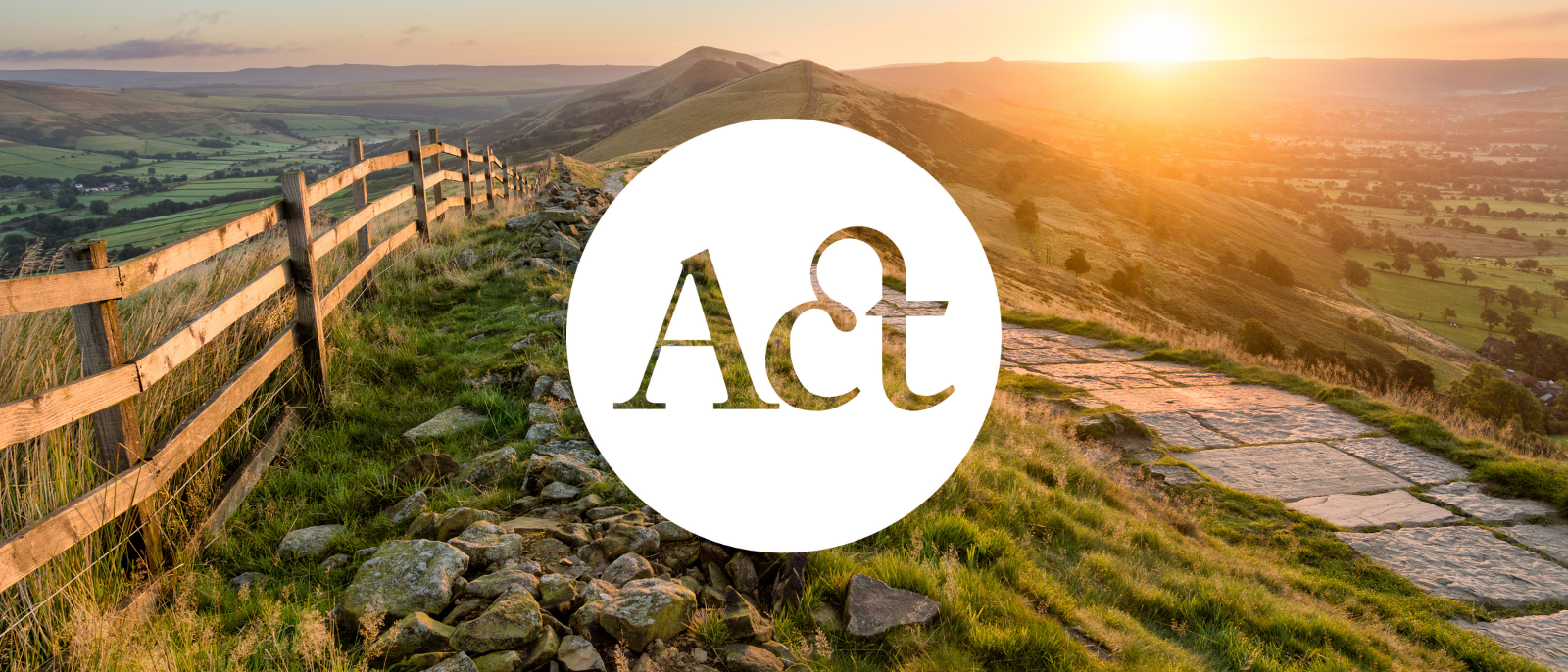 Each quarter, the Trustees of Ardonagh Community Trust (ACT), the registered charity of The Ardonagh Group, meet to review the applications for the quarterly grant programme submitted by our colleagues for causes they care about.
This quarter, seven projects will share £32,000 of funding, allowing them to support their communities to become better, brighter and stronger.

The projects supported in Q2 include; monthly tea dances for the Bristol community, training for hospice workers in Wakefield, a new Gazebo to facilitate family visits in Ferrybank and a bespoke event to help those with sight or hearing loss in Stockport.
Read more details on all the grant recipients below:
Wakefield Hospice
Submitted by Amanda Ellams from Ardonagh Advisory, HR
ACT regularly supports Hospices close to colleagues and their communities across the Group and this application from Amanda is a perfect example of how funding can help complete a project that really makes a difference. The Wakefield Hospice provides a holistic approach in promoting the quality of life for patients as well as in the continuing support offered to families and carers throughout the period of illness and into bereavement. The £4,857 from ACT will fulfil a partly budgeted project, allowing the hospice to purchase the remaining equipment needed to deliver and receive Caring Communities training in a safe, virtual capacity. Facilitated by highly skilled hospice staff, this training will provide ongoing, bespoke workshops and 1-2-1 support as required, addressing the increase in bereavement, loss and mental health issues across the Wakefield community. It will equip key workers with self-help techniques and resources to safeguard people in their care and help reduce dependency on the limited resources within the local area. In her application Amanda said, "I would like to be able to give something back to convey our sincere thanks from me and my mum for the care they provided to my dad and to our local community. They are simply amazing.".
Little Sisters of the Poor (St Joseph's Home)
Submitted by Bronagh Murphy from Arachas
Covid-19 has had a huge impact on charities and organisations of all kinds, especially those who provide support for people who are most vulnerable. Over the last 12 months, residents have been unable to receive visitors from their loved ones and while there is still some uncertainty about restrictions lifting, it is vital that people can come together again in a safe environment. Many care homes have had to adapt to ensure they can allow visits to take place while protecting those who are vulnerable and to help this, The Little Sisters of the Poor (St Joseph's Home) in Ferrybank are looking to purchase a wooden gazebo to allow visits to take place outside in a socially distanced manner. This is a cause close to Bronagh and the wider community and as a regular volunteer, she has seen the positive impact those who work there have on the residents and also how important it is for those in the care of this organisation to see their loved ones as regularly as they can. The grant of €4,680.67 from ACT will allow them to purchase a gazebo, allowing families to socialise safely and for residents to be able to spend more time out and about in nature.
Walthew House, SeeHear Exhibition
Submitted by Paul Greenwood from Carole Nash
Walthew House offers a range of practical and emotional support services to help those with sight or hearing loss in Stockport and nationally, including 1-2-1's, advocacy support and an information helpdesk. The charity runs an exhibition called SeeHear every two years. SeeHear is a one-day event hosted for blind and deaf people from all over the UK. The exhibitors, of which there are around 30, offer a wide range of services and equipment that can be accessed by blind and deaf people to help them to live fulfilling lives. They also ensure the event is accessible for all who attend, including providing British Sign Language interpreters, sighted guides and information in a variety of accessible formats, including braille, large print, audio and CD for those who need it. They've been planning for a 2021 event, having to delay the one from last year due to Covid-19 however with fundraising impacted they were struggling to ensure they had the budget to go ahead alongside their other services. While Paul applied for the maximum of £5,000 the Trustees wanted to stretch this to cover the full cost of the event so £7,200 has been approved so the event can go ahead safely with the added complexity of social distancing. A close friend of Paul's has benefitted in the past from the support that was provided to him as he gradually lost his sight and hearing over a number of years. Walthew House helped to give Chris the confidence he needed to become the first recognised blind bike sport photographer in the world and Paul hopes that this event will help to show others there are no limits to what they can achieve.
CRY Ireland
Submitted by Aoife Farrell from Arachas
CRY Ireland supports families affected by Sudden Cardiac Death in Ireland and is a cause that is close to the heart of Aoife who applied for a grant to help them continue their amazing work. There are three main objectives of the charity, they aim to:
Raise awareness of the condition known as Sudden Cardiac Death or Sudden Adult Death Syndrome (SADS) through media campaigns and information meetings


Provide free counselling and support for families affected by sudden death or cardiac conditions


Support the Centre for Cardiovascular Risk in Younger Persons (CRYP).
Apart from a few full-time staff members, the rest of the services are provided by volunteers meaning that funding can go directly to the services and keep them free for people to access. Having family members who have been impacted by SADS, Aoife has been involved supporting the charity over the years with fundraising and helps out at their annual lunch event. This €2,000 grant will help contribute to the work put in by Aoife and other supporters and keep the service running for those who need support.
Manchester City of Sanctuary
Submitted by Mark Kingston from Footman James

Manchester City of Sanctuary is a small charity established in 2011 with a vision that every person seeking sanctuary feels part of a supportive community that understands and accepts them. Its mission is to make Manchester a welcoming place for refugees and asylum seekers and the team promote positive mental health and wellbeing through the delivery of a range of activities. These activities create opportunities for people who are often vulnerable, to come together, build supportive, social networks and reduce social isolation. Their outward facing work involves engaging with the wider public to raise awareness, promote understanding and community cohesion through training, volunteer placements and partnerships with public bodies like libraries, museums and schools. Through both strands, and through our volunteer training, the organisation work with a diverse, intergenerational, and multinational group of people. With a grant of £5,000 from ACT, Manchester City of Sanctuary would be able to provide a weekly fitness class for eight months, ensuring people's physical and mental health is supported – especially as we ease out of lockdown. Mark is a Trustee of this charity and stressed in his application the importance of basic human kindness in helping to improve the mental and physical wellbeing of others when they feel vulnerable and alone.

Tullamore Rape Crisis Centre
Submitted by Linda Shaw from Arachas

Tullamore Rape Crisis Centre was formed in 1993 to provide a community response (therapeutic and preventative) to the effects of all forms of sexual abuse and rape. The centre works with those who have sadly experienced sexual violence and offers a safe and confidential space and provides crisis counselling within the hospital setting as required 365 days a year. They also provide support, advocacy and information for survivors, help with legal matters and a helpline should they need to reach out. All services are provided free of charge and while a small amount is received from the state agency TUSLA to support these services, fundraising is needed to continue to provide this vital service to those who need support at the most difficult of times. As a volunteer advocate and a member of the Board of Directors for the centre, Linda became involved after hearing about the people they were able to help through this service and knew she had to do something to help in some capacity. She trained to be an advocate and in her role on the Board helps with raising funds and awareness of the service. A grant of €5,500 from ACT will support the centre provide counselling for victims of sexual assault, their families or anyone affected these crimes.

Barrel House Vipers - Community Tea-dances
Submitted by Josh Ansell from Price Forbes

The Barrel House Vipers are a multi-generational, five-person jazz band performing songs from the 20's to the 40's who offer their musical talents to community centres and care homes to provide therapeutic and entertaining tea-dance and music sessions. The tea-dances provide a relaxing and nostalgic way to improve mobility and wellbeing, encourage social contact, unlock memories, boost confidence and combat loneliness. It also brings live music to an older generation that might not always feel comfortable or be physically able to attend some of the places they used to enjoy a live band. After running a trial in one community centre for over a year as well as being able to offer some one-off tea-dances, Rachel the lead organiser of the Vipers, wants to be able to expand into different community settings and subsidise the cost of delivering a larger project so that it is more accessible to those in the Bristol community. Josh knows the project well, playing in the band from time-to-time himself and with the £5,000 grant from ACT it will enable the band to host 10 sessions for those in the community. After a year of the arts being decimated by the impact of Covid-19 this also means that the artists will be paid fairly for their work and older people are able to access live music and the social and health benefits this will bring.
Commenting on the project Josh said, "It's a really lovely project that helps many otherwise quite lonely and isolated vulnerable older people feel connected to a community and like they have something fun and communal to look forward to. Care homes sometimes don't have the money to pay for really more than one or maybe two musicians, however with this funding on top of what they can afford Rachel will be able to put together a proper size band and arrange some really lovely events for the local older residents of Bristol.". 
To find out more about the work of ACT, you can visit our website - ardonaghtrust.org
Latest Articles
Ardonagh Community Trust announces its first Bright Future Prize winner
Ardonagh Community Trust, the registered charity of the Ardonagh Group, is delighted to reveal the first ever winner of the Bright Future Prize — a new £20,000 funding stream to help young people turn their innovative community-based projects into reality.
11 November, 2021
Meet the finalists of Ardonagh Community Trust's - Bright Future Prize
In April, Ardonagh Community Trust (ACT) launched its first Bright Future Prize – a new funding stream targeting teens with big dreams for their communities. This week, we announced the talented young finalists of the Bright Future Prize who are in with a chance to win £20,000 to make a difference to a cause they care about.
28 October, 2021