Group News
Ardonagh recognises talent at 2019 Spotlight Awards
29 March, 2019 |Ardonagh Group | Awards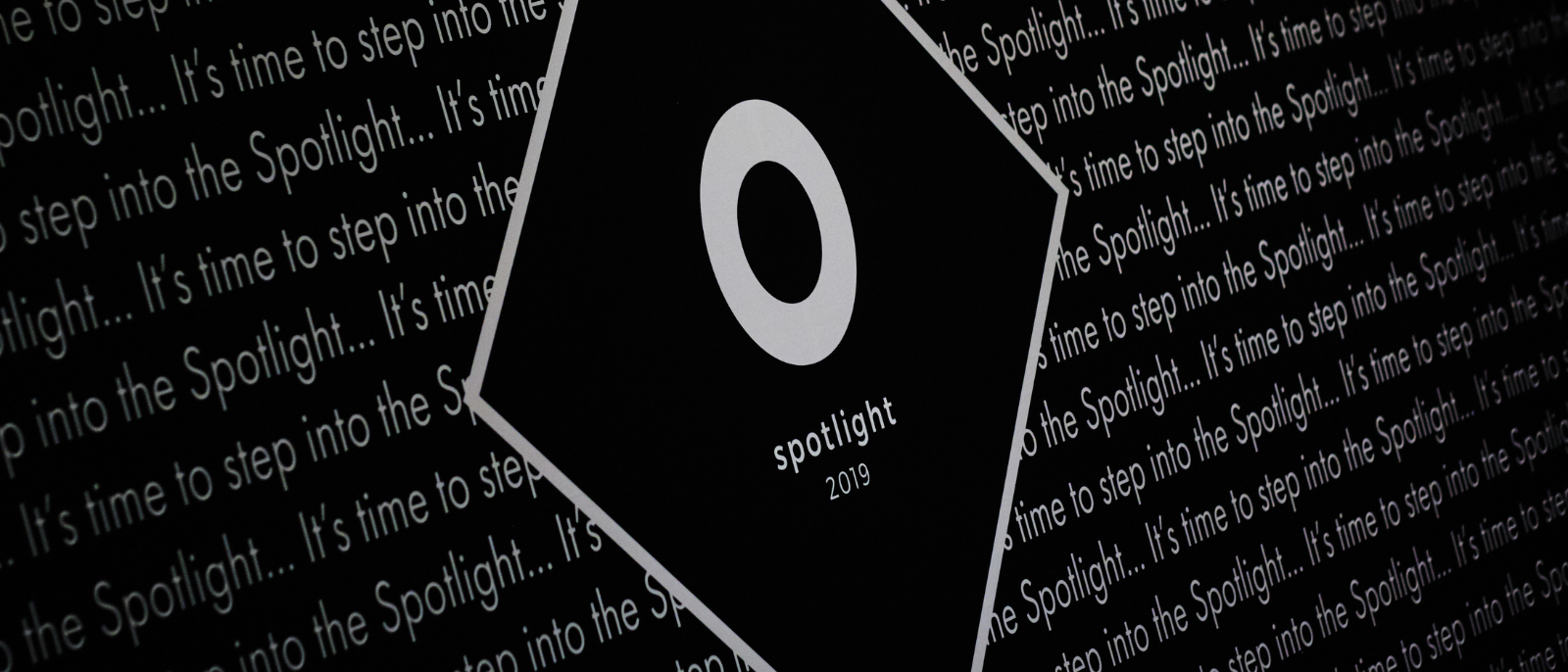 Last night we hosted the 2019 Spotlight Awards, announcing an inspiring group of individuals and teams as winners across 11 categories.
Held at one of London's most iconic art deco venues, Troxy, this year's awards saw nearly 300 people come together under one roof to celebrate the huge year that was 2018 and importantly, recognise some of our best and brightest people throughout the evening. In November last year we received over 500 Spotlight Award nominations and following an extensive filming schedule and an always difficult judging process, our winners were chosen.
So, without further ado, meet the 2019 Spotlight Award winners…


Collaboration and Innovation
Sarah More, Group HR
In her role leading the Learning and Development team within the Group HR function, collaboration and innovation is at the core of Sarah's day to day responsibilities.
Sarah stood out to the judges for the role she played bringing businesses across The Ardonagh Group together onto one training and learning platform, the first central function to achieve this for their system and her willingness to do so of her own accord and during a significant period of transformation.


Service Excellence
Adrian Clifton, Towergate Retail
Nominated multiple times by not only his team but other colleagues across the business showed the reach and impact Adrian has had on our organisation.
A very deserving winner, as Digital Content and SEO Manager he has led his team through a lot of change over the past two years, consistently delivering impressive results when it comes to web traffic and lead generation of www.towergateinsurance.co.uk and time and time again contributing to income generation.


Broking Excellence – Commercial and Personal Lines
Robin Gleeson, Towergate Advisory
Robin was recognised for his demonstrated ability to consistently deliver outstanding results. He has had yet another phenomenal year on the new business front, winning significant new income to the group by mid-November 2018.
In his role as Business Unit Director of Advisory's Hemel Hempstead branch, Robin played a key role in the seamless transition of the Moffatt Saunders team into the business last year. Robin also heads up the 'TRS Herts' Property team, delivering significant income, and regularly receives excellent feedback for service and their collaborative approach.


MGA Excellence
Lisa Feaver, PIUA
Lisa's profile was described as ticking every box when it comes to MGA excellence. As Underwriting Director for PIUA, she is renowned for her commitment to the PIUA business and the wider Group, and her dedication to always putting the customer first.
Not only does Lisa have great technical knowledge, but she is constantly looking for ways to improve service for customers and brokers and innovate the way we operate. During 2018, Lisa project managed the implementation of Acturis across the PIUA business, from ensuring everything was in the specification, user acceptance and migration testing, through to deployment of the new system in November, all tasks that sit outside of her day to day role.
Amongst many other achievements, over the last 12 months Lisa also brokered three new schemes into the market, one of which is the new scheme for a Towergate Advisory office.


Broking Excellence – Specialty
Janet Copping, Price Forbes
Janet received an astonishing number of nominations from colleagues in the Group that led her to take out the Broking Excellence – Specialty award. Having worked for Price Forbes for 34 years, Janet has experience and knowledge that is hard to beat.
In her first four years in the industry, she was not allowed to enter the Lloyd's market floor as a woman, so it is safe to say she has seen extraordinary amounts of change throughout her career. As one of the market's first female brokers, Janet has paved the way for the industry we see today and has used her years of expertise in nuclear to consistently deliver outstanding solutions for clients and the business alike.


Rising Star
Leanne Scott, URIS
Leanne joined the company as a Marketing Executive in 2013 as part of the Partnership team and has since progressed to become a full and trusted Account Manager and leader. She has demonstrated a leadership mentality and work ethic beyond her years in all her recent roles; key attributes that led the judges to award her the 2019 Rising Star award.
Leanne has developed her skills and confidence with a demonstrable ability to tackle challenging and complex projects, requiring a high level of insurance regulation and detailed systems knowledge. Her growing business acumen inspires confidence from both clients and peers and has seen her develop a pivotal role, relied on by many areas within URIS distribution business.


Emerging Leader
Ellie Bond, Paymentshield
Ellie's nomination stood out for her emotional intelligence and the exceptional confidence she instils in her team. She leads with integrity, calmness and a true listening ear and has shown a dedication to mentoring and developing every member of the diverse team she manages.
Recognising the importance of understanding what makes her team tick, since returning from maternity leave, Ellie has made a positive and significant impact on the performance of individuals and her team as a whole.


Leader of the Year
Stephen Boyd, Towergate Advisory
Stephen was recently promoted to Regional Managing Director for Scotland and Northern Ireland and has been instrumental in his previous teams' successes as their long time Area Director.
Playing an instrumental role in the largest new account win in Towergate Advisory's history in 2018, Stephen leads from the front and is admired by his colleagues for this trait. Stephen's leadership approach is inspiring, he is passionate about teamwork, embraces new initiatives and provides constructive input, feedback and new ways of looking at or improving things.
He is a true advocate for everything Towergate is trying to achieve, committed to growth for the business and for his team.


The ACT Award
Laura Gilder, Towergate Retail
Laura well and truly embodies everything The ACT Award is about, going out of her way to raise money and awareness for not one by two cancer support charities. Against a tough personal backdrop, in 2018 when Laura sadly lost her Mum, she continued to support both charities on a regular basis, rallying her friends and colleagues to do so likewise.
Laura's Mum was also a Towergate employee of 22 years whom she worked alongside for 11 of those, so it is safe to say these causes are close to the heart of the entire team. Laura has shown, and continues to show, incredible strength, resilience and a desire to ensure both charities receive the recognition they deserve, helping and supporting patients, families and friends experiencing difficult times.


Community Spirit
Dawson Whyte, Towergate Advisory
What stood out in the judging process about the Towergate Dawson Whyte team is how their activities are driving tangible benefits for the local community, as well as becoming better, brighter and stronger as a team themselves.
In November 2017, Towergate Dawson Whyte teamed up with Orchardville, a local charity supporting people with learning disabilities and/or autism in employment in Belfast. Through this partnership, they welcomed Beth to the team as a trainee through a 12-week programme. What turned out to be a bit longer than 12 weeks, Beth has since become a valued employee of the Dawson Whyte office demonstrating an ongoing determination to succeed despite her disability and providing a rewarding experience for all involved.
From a charity perspective, coffee mornings and weekly dress down days have enabled the Dawson Whyte team to donate to a long and varied list of projects and organisations on a regular basis.


Team of the Year
Carole Nash Dublin
Described as more than just a team, Carole Nash's Dublin office is a family of employees renowned for the dynamic and unique culture they have independently built over the past 12 months.
The Carole Nash team in Dublin is made up of a group of hard-working, dedicated and collaborative colleagues. Despite a geographical challenge, they have boldly represented the values of the business in everything they do and shown real loyalty to each other along the way.
With a drive to deliver on performance, the team achieved impressive year-on-year results in 2018 including a 26% increase in the classic car book, 27% increase in policy holder count, 234% growth in Harley Davidson policies, 80% retention and 109% in income to the previous year. They were also able to save £12,000 by completing recruitment in house rather than using agencies.


2019 Judges Choice Award
Lauren Aitken, Autonet
Following the difficult task bestowed upon our judges, the decision was once again made to recognise an individual outside of our 11 prescribed categories, as the 2019 Judges Award winner. Throughout a period of change in Lauren's career that saw her transfer from Audit to the Customer Service team, she was commended for her honesty and transparency as she took on the role of team leader in a department completely new to her.
She is described as a resilient leader with an admirable character, who will actively go out of her way to help others and support her team.
She has an impressive ability to engage with team members, colleagues and leaders alike regardless of their experience or title.


Congratulations
We would like to congratulate all our winners, finalists as well as nominators who helped us uncover and recognise so many great achievements.
Latest Articles
Ardonagh Community Trust announces its first Bright Future Prize winner
Ardonagh Community Trust, the registered charity of the Ardonagh Group, is delighted to reveal the first ever winner of the Bright Future Prize — a new £20,000 funding stream to help young people turn their innovative community-based projects into reality.
11 November, 2021
Meet the finalists of Ardonagh Community Trust's - Bright Future Prize
In April, Ardonagh Community Trust (ACT) launched its first Bright Future Prize – a new funding stream targeting teens with big dreams for their communities. This week, we announced the talented young finalists of the Bright Future Prize who are in with a chance to win £20,000 to make a difference to a cause they care about.
28 October, 2021