Group News
Ardonagh Raises £70,000 for Act and Mind
12 October, 2018 |Ardonagh Group | Ardonagh Community Trust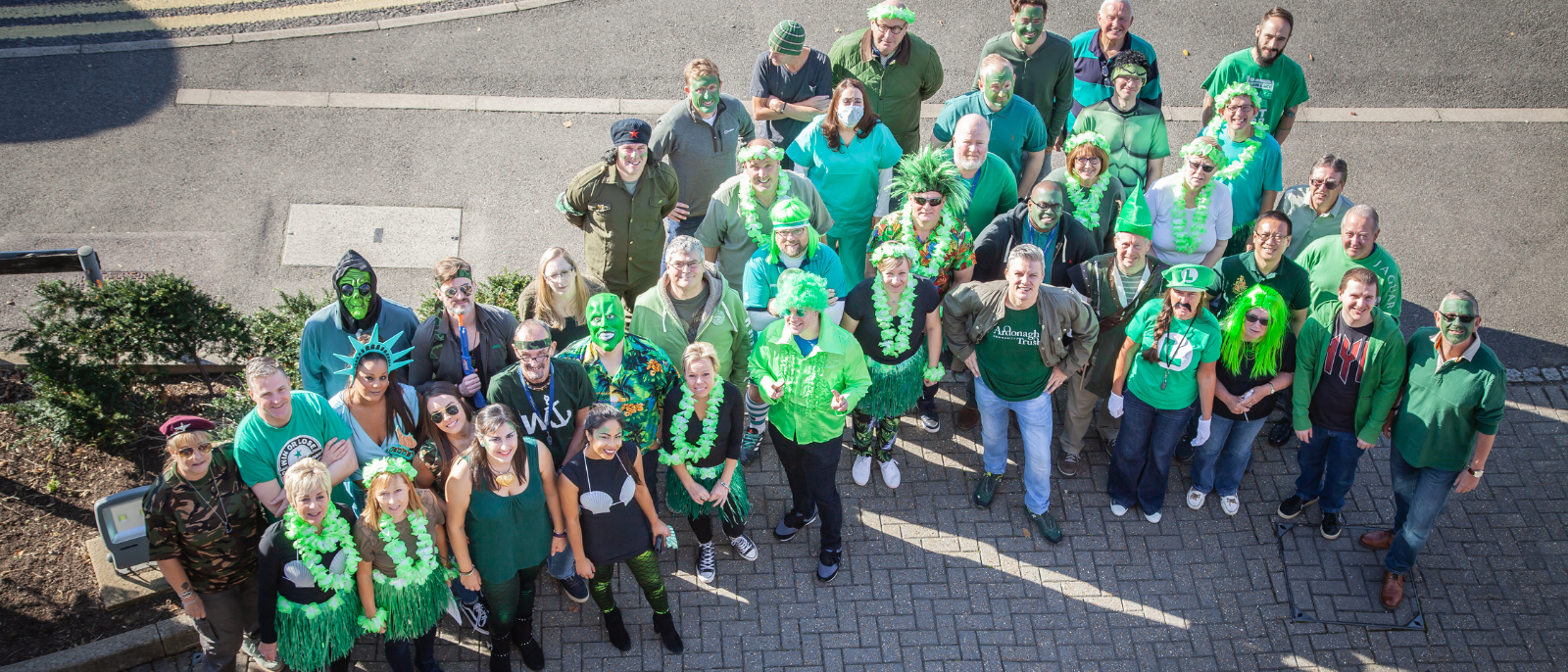 On 5 October 2018, The Ardonagh Group held the second installment of Go Green Day – a nation-wide fundraiser supporting the Group's registered charity, Ardonagh Community Trust (ACT), and national charity partner Mind.
This year it was dubbed 'Go Green Day 2.0 - the challenge edition', a day filled with creativity, passion and community spirit as 6,000 employees from across the UK came together dressed in green to demonstrate what it means to be part of the Ardonagh family – raising money for two fantastic causes.
An impressive £70,000 (and counting) was raised throughout the day thanks to the generosity of teams and offices of all sizes, up £9000 on last year's grand total.
From mechanical bull rides and vows of silence, to the surprise release of Ardonagh's first charity single, it was an inspiring and memorable display of the collective power of this diverse family of companies.
As a result, £35,000 will be donated directly to Mind, and £35,000 will go towards ACT, all with the aim of creating stronger, brighter communities across the UK and much needed support, services and education for those suffering from mental health problems.
Funds raised was not the only figure tallied from the day, with many other notable achievements recorded through a creative range of activities: For more information on ACT, visit: ardonaghtrust.org, and you can find out more about national charity partner Mind on their website: mind.org.uk
Latest Articles
Ardonagh Community Trust announces its first Bright Future Prize winner
Ardonagh Community Trust, the registered charity of the Ardonagh Group, is delighted to reveal the first ever winner of the Bright Future Prize — a new £20,000 funding stream to help young people turn their innovative community-based projects into reality.
11 November, 2021
Meet the finalists of Ardonagh Community Trust's - Bright Future Prize
In April, Ardonagh Community Trust (ACT) launched its first Bright Future Prize – a new funding stream targeting teens with big dreams for their communities. This week, we announced the talented young finalists of the Bright Future Prize who are in with a chance to win £20,000 to make a difference to a cause they care about.
28 October, 2021