Group News
Ardonagh Community Trust awards final round of grants for 2018
05 October, 2018 |Ardonagh Group | Ardonagh Community Trust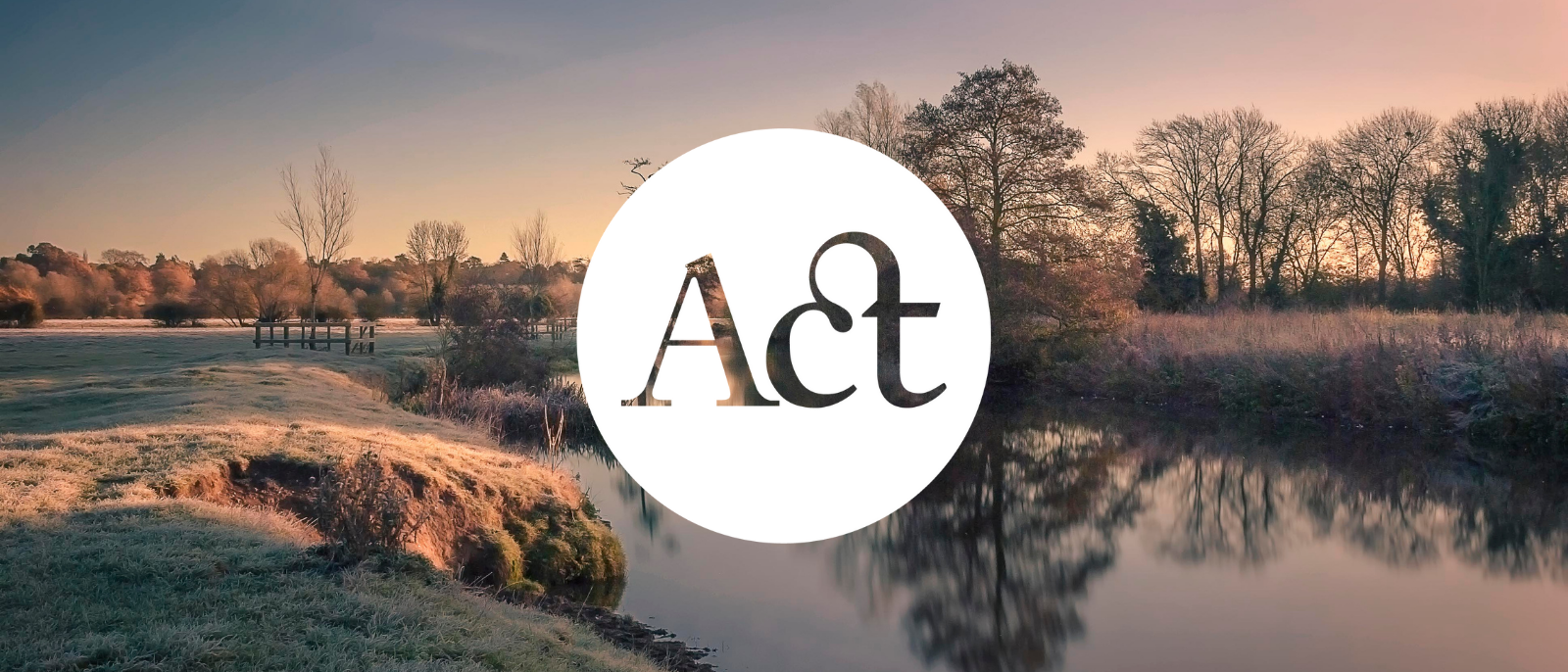 Ardonagh Community Trust (ACT) is pleased to announce the fourth round of community grant recipients as part of Go Green Day 2018, Friday 5 October.
The grant programme is awarded quarterly to projects, initiatives and organisations within communities closely linked to employees of The Ardonagh Group of companies.
Through grants of up to £5000, ACT aims to fund and support activities that are making all different types of UK communities better, brighter and stronger.
A final seven communities across the UK will receive a share in £27,500 for Q4 2018, bringing the total number of grant recipients to 23, and donations through the programme to £93,500 for ACT's first year of operation.


The Body Dymorsphic Foundation
Submitted by John Wallace of Price Forbes
The Body Dysmorphic Disorder Foundation is a small charity set up to help provide support, advice and help to those suffering with body dysmorphia disorder (BDD). The disorder, which impacts 2.2% of adults – more than anorexia - is a disabling preoccupation with perceived flaws in appearance, which can leave those suffering with the condition unable to function socially.
BDD is particularly common with people of school age and impacts men and women of all ages. Knowledge about BDD is low and this volunteer led foundation wants to set up awareness and education sessions at schools to help students and teachers understand signs of the condition and what support is available.
John is a Trustee to the foundation, with his daughter having suffered from BDD for many years. ACT champions greater awareness of the spectrum of mental health through its partnership with Mind and is proud to award £5000 to support the foundation in spreading this important message to young people.


Kabuki UK
Submitted by Steve Anson of Towergate Retail
Kabuki Syndrome is a very rare genetic condition impacting just 1 in 32,000 births worldwide. Those with Kabuki Syndrome can experience a range of issues from congenital heart defects through to feeding difficulties and cleft palates.
Founded in 2012, Kabuki UK is a specialist charity set up to support those with this very rare condition. One of their biggest challenges is driving greater awareness of Kabuki Syndrome, which is why they hold annual family days to bring the small group of Kabuki families together from the across the UK to share information and create connections with each other. The next step is to hold an information day in 2019 for the families with experts and specialists in the field to talk about the condition and highlight new research.
The success and development of Kabuki UK is of particular interest to Steve, whose own daughter was diagnosed with this rare condition at six months of age. Steve and his wife are working closely with Kabuki UK's trustees to organise the information day and as such, ACT is delighted to be able to award £4000 towards their vision.


Markazi Jamia Masjid Ghausia, Huddersfield
Submitted by Zamir Hussain of Direct Group
Markazi Jamia Masjid Ghausia is local community and education centre currently used as a youth club and funded entirely by donations from the community and local businesses. The aim is to provide a fun, safe and engaging space for local young people to deter anti-social behaviour such as drugs, alcohol and violence.
The centre wants to expand its small offering of games and equipment to include exercise equipment, computers with internet access, smart boards for learning and other educational resources such as books. This will enable the team to provide services such as homework club, a small library and the facilitation of drop-in sessions for adults and young people on topics such as finances, relationships and domestic issues.
Zamir has been involved with the centre for over 15 years, and through weekly volunteering, has seen first-hand that the centre has led young members of the community back into education and paid work and believes this has contributed to lower crime in the area. ACT has awarded £4000 towards the centre in recognition of the great work of Zamir and the continual fundraising efforts of the local community to keep the centre running.


The Archie Foundation
Submitted by Gareth Vaughan of Towergate Advisory
Gareth's daughter Carys was born with complications at under 30 weeks, spending most of her first seven months in and out of hospital with the family having to spend a lot of time apart. The Highland Children's Unit and its outdoor space at Raigmore Hospital, Inverness proved invaluable in allowing Gareth's family to spend time together.
The ARCHIE Foundation, which is linked to The Highland Children's Unit and supports local children requiring long-term medical care, has established the Fresh Air Project to make this outdoor space less susceptible to the elements.
With many families using the unit as a home, they want aim to install canopies and a feature garden to ensure patients and siblings can use the space all year round and for longer periods of time. ACT has awarded a £4000 grant to the foundation on behalf of Gareth and his family.


The Hollies Primary School, Cardiff
Submitted by Susan Williams of Towergate Advisory
Susan's son Elliot attends The Hollies School in Cardiff, a primary school for children with Special Educational Needs, particularly those on the autism spectrum. Each class size is limited to six children with at least three teachers to ensure every student receives the right amount of attention for their learning requirements.
Naturally, The Hollies School requires a substantial amount of specialist equipment and purpose built outdoor spaces which can be accessed by those with limited mobility. Susan has witnessed a marked improvement in Elliot's development since starting at Hollies, and ACT has awarded a £4000 towards the continuous improvement of the school's facilities in support of Elliot and his classmates.


OPEN MINDS COUNSELLING SERVICE
Submitted by Julie McKay of Direct Group
Open Minds is a counselling service based in Doncaster which provides support to children who have suffered trauma from events such as the loss of a loved one. This year they set a goal to improve their outdoor space by creating a sensory garden, complete with a covered safe activity area for arts and nurture therapy groups.
Julie is closely linked to Open Minds through support provided to some of her family members and has been involved in the design and delivery of the garden. They are now ready to clear the area and purchase materials such as decking, fencing, paints and plants. ACT has awarded £3000 towards these crucial first steps in Open minds project.


BRANDLES SCHOOL, BALDOCK
Submitted by Kirsty Wainwright-Noble of Towergate Caring Professions
Brandles is a secondary school specialising in educating boys with emotional, behavioural and mental health needs who are not able to thrive in a mainstream setting. Kirsty's husband is a teacher at Brandles, and says the whole staff are dedicated to promoting inclusion and the building of social skills, meaning they are always looking for ways to help students gain qualifications in areas that promote mental health wellbeing, skill-building and to help them to make positive contributions to the community after education.
The school is funded by the local authority which brings its own challenges including not being able to invest in new projects due to making their budget stretch across core priorities. Providing a photography class is an example of a project the Brandles team is ready to start but is restricted by the budget needed to purchase equipment.
The project would introduce the key elements of photography technology and techniques including drones, different lens types and exposure. Importantly, it aims encourage students to get out of the school and explore their local community which has been proven to have a positive impact on mental health and wellbeing. With case studies showing the benefits of photography on mental wellbeing, particularly those suffering from anxiety, ACT has awarded £3500 to launch the project.
Congratulations to all our successful organisations and the employees who nominated them. We look forward to seeing the progress of your activities over the coming months.
Our community grant programme will continue in 2019 with applications for Q1 open from November 2018.
Latest Articles
Ardonagh Community Trust announces its first Bright Future Prize winner
Ardonagh Community Trust, the registered charity of the Ardonagh Group, is delighted to reveal the first ever winner of the Bright Future Prize — a new £20,000 funding stream to help young people turn their innovative community-based projects into reality.
11 November, 2021
Meet the finalists of Ardonagh Community Trust's - Bright Future Prize
In April, Ardonagh Community Trust (ACT) launched its first Bright Future Prize – a new funding stream targeting teens with big dreams for their communities. This week, we announced the talented young finalists of the Bright Future Prize who are in with a chance to win £20,000 to make a difference to a cause they care about.
28 October, 2021